Community Problem Solving Services
"Our mission is to help people become more effective and communities more livable."
John H. Campbell, President, CDRI
Overview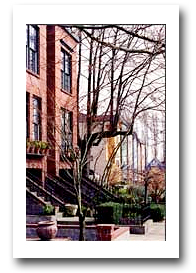 Campbell DeLong Resources, Inc. provides services for community problem solving, strategic planning, and research. John H. Campbell, president of Campbell DeLong Resources, Inc., is a nationally recognized expert in the field of public safety, providing training, research, facilitation, and strategic planning for the implementation of community policing programs and policies as well as, more recently, innovations in fire service management. Martha DeLong, co-owner of the corporation, has more than two decades of experience in providing marketing and research consulting for national and international corporations and government agencies.
We are committed to bringing competence, integrity, and thoroughness to every job we take on. We take pride in our ability to solve problems through the right combination of research, innovation, common sense, and a commitment to quality. Examples of the Community Problem Solving Services we provide include a range of training services, including Citizen Involvement Trainings, nuisance abatement, orientation to resource planning, neighborhood watch or foot patrol implementation, orientation to strategic planning, and problem solving in landlord/tenant relations.   We also provide in-service training for police officers and consult across the country on landlord/tenant/police issues. On a national level, the Washington, D.C.-based Community Policing Consortium hired Campbell DeLong Resources, Inc. to develop trainings for law enforcement and city administrators on strategic plans for community policing. In addition to providing such trainings for the U.S. Department of Justice and for many local law enforcement agencies, the Western Community Policing Center and the Illinois Regional Institute for Community Policing are two examples of COPS-funded community policing institutes that have hired us to provide trainings for police officers.

This section of the web site provides descriptions of many of the trainings and problem solving approaches we offer.  However, if you are looking for a training that best fits the needs of your community, your best bet is to call John H. Campbell, Director of Training, and discuss your needs directly.